Welcome to MDL Specialist Cars .
MDL Specialist Cars are Independent Ferrari Service and Repair Specialists located in Telford. MDL Specialist cars are Ferrari parts suppliers. We supply both new and used Ferrari spares. Our Ferrari Car Specialists are experts in the repair of all Ferrari models from Ferrari Servicing to Ferrari repairs or replacement of Ferrari brakes, Ferrari suspension, Ferrari wheels and Ferrari engines.
We also have a range of diagnostic equipment including Ferrari and Maserati Latest software [ Covering Ferrari: F430, 612 Scaglietti, 599, California, 458 and 488. It also Covers Maserati: 3200, 4200, Gran Turismo, Quattroporte and Gransport] Ferrari SD2 [ Covering: 348, 355, 360, 456 550 and more], Jofatron [ covering 308, 328, and Mondial ] and Snap-on for any other problem.
MDL Ferrari Specialists have now relocated to Hortonwood, near to Telford, UK and we are a recognized Ferrari Car repair and rebuild centre as well as a mechanical service for all road and race cars.
MDL Ferrari Specialists offer a service second to none. We deliver racecars to the track and provide track support and mechanical assistance during the entire race day. MDL Specialist Cars offer a host of services including cambelt replacement.

Ferrari Repairs and Servicing
MDL Cars can offer all types of repairs and servicing from brake relines to complete engine rebuilds.
We can collect and deliver, provide transport. MDL Cars can carry out used car appraisal and insurance valuation. We can carry out repairs using new and reconditioned components.
For more images follow us on Twitter @ mdl ferrari
Ferrari Parts
We keep many new and used parts in stock for all Ferrari models. Our stock is constantly changing so if you have any specialist Ferrari parts that you require call us on 01952-603128 or 0121 520 3291.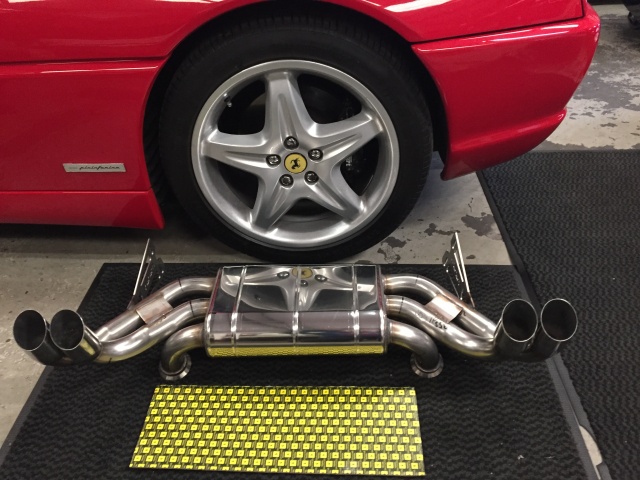 Ferrari Race Cars Preparation
We have carried out race preparation and support since the early 1990's, travelling to many UK and European race circuits such as Spa, Magny Cours, Nurburgring, Macau and Shanghai. With many race wins, lap records, pole positions and overall championship wins, MDL have proven reliability and competition success in the racing world.
Contacting The Independent Ferrari Specialists Hortonwood, Telford.
For all Ferrari repairs or Ferrari servicing in West Midlands, wales or the surrounding areas MDL Specialist Cars are second to none expert Ferrari specialists to repair or rebuild Ferraris in the uk. We provide the highest quality supply of Ferrari parts in Birmingham, Walsall, Dudley, Halesowen and Wolverhampton, Telford, Shropshire, North wales, South Wales, Hereford and can deliver to the whole of the UK.
Contact MDL Specialist Cars today to talk to one of our Ferrari experts on 01952-603128 or 0121 520 3291 or fill out our contact form and one of our qualified Ferrari specialists will be happy to help with your enquiry.